Phoenix Pharmaceuticals can help you design and create the best labeled peptide or protein for your experimental application. Our chemists can help you determine the best label or modification based on your peptide sequence and experimental conditions. And all labeled peptides come with HPLC analysis standard to ensure purity and quality of the product.
A list of our most popular labeling and modifications can be found below. Of course, we can also use more specialized labels upon request.

Biotin Labeling
Fluorescent Labeling

Cy3
Cy5
FAM
FITC
Rhodamine

Magnetic Bead Conjugation
Stable Isotope Labeling
Custom peptides can also be synthesized with modification by acetylation, phosphorylation, amidation, succinylation, butyrylation and specific disulfide bridge cross-linking.
For labeling using radioactive isotopes, please click here.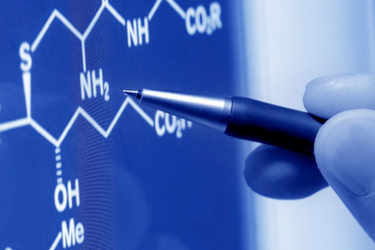 Phoenix Pharmaceuticals offers a wide range of peptide / protein labeling options, from fluorescent dyes to stable isotopes to radioactive labeling. We can help determine the best option for your research, whether it be for receptor binding, localization, or assay development.