The region of saposin C that is known to mediate the cytoprotective actions of prosapsin is indicated. The various prosaptides that have been devised to mimic this region are shown in the lower part of the figure. "X" in these sequences denotes D-alanine, and all of the amino acids in the retro-inverso D5 sequence are D-amino acids.
Figure from: Meyer RC et al. Brain Res. 2014 Oct 17;1585:1-12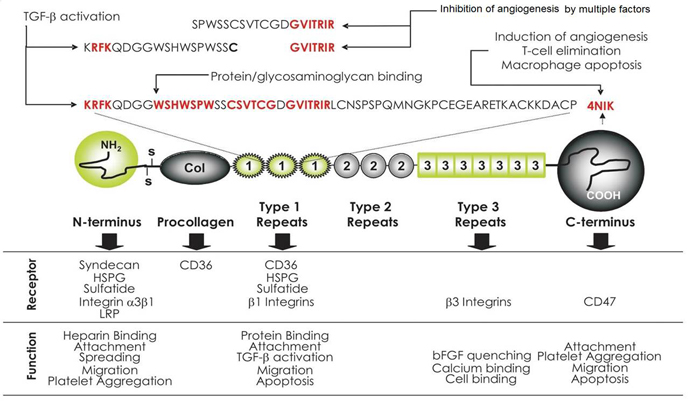 TSP1 domain structure. Fragments relevant for anti-angiogenesis are indicated. Modified from review by Zhang and Lawler, 2007; and Mirochnik Y in CurrDrug Targets. 2008 Oct;9(10):851-62. Thrombospondin and apoptosis: molecular mechanisms and use or design of complementation treatments.