Schematic representation of TOR2A, preprosalusin mRNA, and the preprosalusin, prosalusin, salusin-alpha (29Gly), salusin-alpha and salusin-alpha proteins.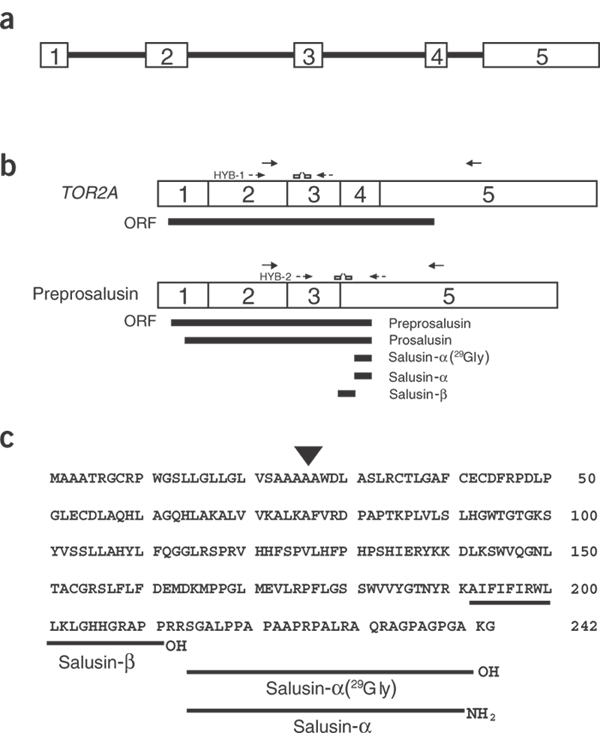 (a) Human TOR2A comprises five exons (open boxes) and four introns (bold lines).

(b) Predicted TOR2A and preprosalusin mRNAs. Salusin polypeptide's are encoded in exons 3 and 5 of TOR2A. Arrows with solid bars indicate primers used for conventional RT-PCR. Arrows with dotted bars indicate the positions of primers, and two small boxes denote hybridization probes, both used for LightCycler hybridization probe format for quantification of TOR2A (HYB-1) and preprosalusin (HYB-2).

(c) Predicted amino acid sequence of preprosalusin. An arrowhead shows the signal-sequence cleavage site. Horizontal bars indicate salusin polypeptide's.




Shichiri et al. Nat Med. 2003 Sep;9(9):1166-72. Epub 2003 Aug 10.